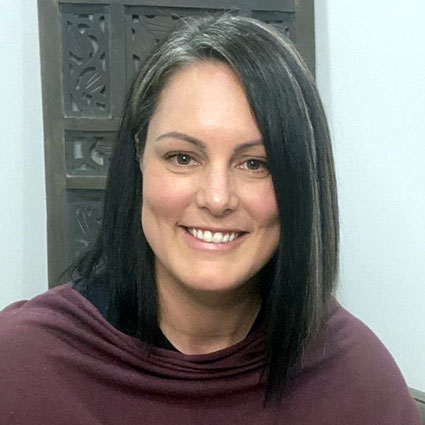 Amy Quintal, Mental Health and Wellness Counsellor
My education includes a Bachelor of Arts in Native Studies from the University of Alberta, and an Indigenous Master of Social Work (IMSW) from the University nuhelot'įne thaiyots'į nistameyimâkanak Blue Quills. My practice is guided by Indigenous ethics and healing approaches, and is founded in good relationships, compassion, and respect. My education and lifelong learning continue to come from Elders, Knowledge Keepers, and ceremony.
I approach all my work from a neurodivergence affirming framework and a holistic wellness perspective. I personally have an ADHD diagnosis, and am a mother of a multiply disabled teen, providing me with lived experience and passion for walking with others in similar circumstances.
My focus is family systems therapy and intergenerational trauma. I also have experience with stress, depression, anxiety, addictions, ADHD, Autism, chronic illness, systemic oppression, ableism, and racism, which all have impacts on the individual and their family systems. I can support youth (10+), adults, families, and couples in strength-based, solution focused, mindfulness-based, attachment-based, and/or culturally and spiritually sensitive sessions. I am humbled by those who let me be a part of their life's journey, and I would love to be a part of yours.
In the Community
I am a settler living in the ancestral territories of my spouse and children, who are Mohawk and Métis with roots in the Lac Ste. Anne Métis community and Michel First Nation. I have been a resident of the Tri-Region for most of my life. I am an active volunteer with boards and community initiatives within Spruce Grove and the Tri-Region.
In Her Element
I am most in my element when I am near water. Water is a healer and processer of all emotions. In my Indigenous Master of Social Work studies, we learned water can carry our emotions, and how our relationship with water is interdependent and reciprocal. However, relationships with all four elements of fire, water, earth, and air, are essential to my life and practice, being part of balancing the four realms of wellness: spiritual, emotional, physical, and mental.

Masters Level Social Worker- Spruce Grove | (780) 571-3536