Psychology in Spruce Grove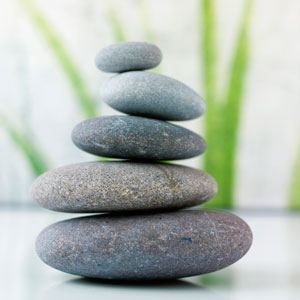 Elements Health has a team of mental health professionals: Chantal Jackson and Kate Schneider are both Registered Psychologists and Certified Hakomi Therapists. As of August 2020 and May 2022, we welcomed Alycia Emes and Sunday Komolafe, both Registered Provisional Psychologists and trained in Eye Movement Desensitization and Reprocessing (EMDR) therapy. Our Psychologists are committed to providing you with quality care. As such, they are continuously improving their skills by attending workshops and professional training.
Care, Compassion, and Connection
From a place of compassion, our Psychologists offer individual, couples, and family therapy, as well as Hakomi Therapy and Psychoeducational Assessments.
The Hakomi Method
"Therapy is first about discovering. It's about who you are and about what your deepest emotional attitudes are. It's not just about who you think you are. It's not opinion. It's not something you can know with the intellect. It's about who you are in the very heart of yourself. That's the flavor of psychotherapy, discovering yourself, discovering your real attitudes toward the most important pieces of your life." -Ron Kurtz, Hakomi Founder
Eye Movement Desensitization and Reprocessing (EMDR) Therapy
Eye Movement Desensitization and Reprocessing (EMDR) therapy is a structured therapy that encourages the patient to briefly focus on the trauma memory while simultaneously experiencing bilateral stimulation (typically eye movements), which is associated with a reduction in the vividness and emotion associated with the trauma memories. Unlike other treatments that focus on directly altering the emotions, thoughts and responses resulting from traumatic experiences, EMDR therapy focuses directly on the memory, and is intended to change the way that the memory is stored in the brain, thus reducing and eliminating the problematic symptoms. EMDR therapy is an effective psychotherapy method proven to help people recover from trauma and other distressing life experiences, including PTSD, anxiety, depression, and panic disorders.
Psychoeducational Assessments
If your child is struggling with learning or behaviour at school, educational and psychological testing can help identify cognitive, academic, and behavioural factors that may be impeding their long-term success. Both Chantal Jackson and Alycia Emes offer these assessments.
Psychoeducational assessments evaluate verbal skills, visual skills, reasoning skills, memory, processing skills, learning, and behaviour. A straightforward report will outline strengths and weaknesses and will provide recommendations for behavioural, academic, and cognitive interventions at school and at home, leaving you empowered to make timely changes in your child's home and school environments.
What does an assessment entail?
a one-hour clinical interview with parents to gain a thorough understanding of developmental information and current difficulties
4 to 7 hours in clinic with your child, conducting standardized testing and completing appropriate questionnaires
a 1.5 – 2 hour meeting with parents and relevant support persons to review findings and discuss recommendations
Chantal is completely bilingual and able to conduct parts of, or whole assessments in French: perfect for French-immersion and francophone students.
Psychology Fees (Effective January 1, 2021)
| | |
| --- | --- |
| Therapy with Sunday Komolafe Per Hour: | $180 |
| Therapy with Chantal Jackson Per Hour: | $200 |
| Therapy with Kate Schneider Per Hour: | $200 |
| Psychoeducational Assessment: | $1600- $1800 |
We offer direct billing to most insurance companies.

Psychology Spruce Grove | (780) 571-3536