Bryn Gazley
Registered Massage Therapist
Graduate of the Advanced 3000hr Massage Therapy program at Makami College.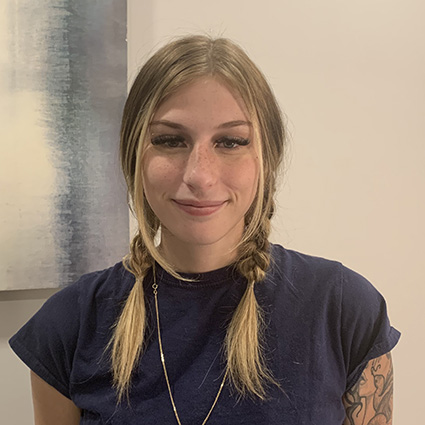 I decided to become a Massage Therapist because i love the hands-on approach to healing. I experienced first-hand the benefits of massage therapy being a former athlete with previous injuries. My primary skills include deep tissue release, myofascial release, trigger point therapy, swedish, relaxation, and cupping. My goals during your appointment are to reduce pain, increase personal mobility, provide stress relief, assist change in each patient's health, and educate for home-care. I look forward to advancing my techniques and learning each day, along with meeting new people!
Outside the Office
I identify most with the Earth element! I am well-grounded, and thrive on consistency and balance.
I am a plant lover, taurus and crazy cat lady who loves to cook, draw, and spend my time outdoors or being with the people I love.
SCHEDULE AN APPOINTMENT »


Bryn Gazley | (780) 571-3536