Dr. Josline Hampson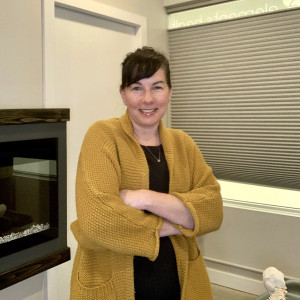 Chiropractor
As an owner of Elements Health, Dr. Josline is proud to be serving her community through chiropractic care. She graduated from the Canadian Memorial Chiropractic College in 2003 and has been in practise in Spruce Grove since 2015. Dr. Josline is proficient in many techniques, including the Activator technique and is certified in the Webster Technique to provide care for expectant mothers. She is also trained to care for children through the International Chiropractic Pediatric Association (ICPA).
Outside The Office
Dr. Josline and her husband Steve have two teenage children, Jackson and Sofie. Their family spends a lot of time enjoying the outdoors together, baoting in the summer and skiing in the winter. They are both passionate about working in the community they live in and raising their family in Spruce Grove!
My Element
The element I most identify with is the earth element, the "practical" element. I'm loyal, hard-working, empathetic, logical and nurturing.
I am most in my element when…I am outside with my family, especially skiing in Jasper!
Dr. Josline's Hours:
Monday 12 pm – 7pm (high wait times to get in after 3pm)
Tuesday: 8 am – 12 pm
Wednesday: 8 am – 3pm
Friday: 7:30 am – 2 pm
Please note -I do not accept new patients after 3pm. If you need appointments after 3pm, I am not the right choice for you. Please select one of our other Doctors who are extraordinary. I practise early morning and day time hours so that I can focus on my other passion… my family!

Chiropractor Spruce Grove | (780) 571-3536