Meet Dr. Mo Chehimi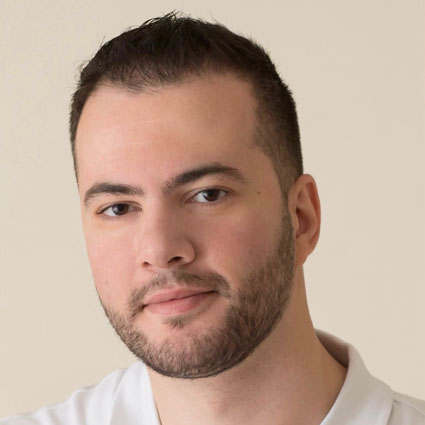 Dr. Mo Chehimi graduated from the University of Western States in Portland, Oregon in 2017 earning a Doctor of chiropractic and bachelor of science. He also earned a bachelor of science from Concordia University specializing in biology and chemistry, and graduating with High Distinction. Dr. Mo uses a variety of techniques in his treatments, including chiropractic adjustments, instrument assisted soft tissue mobilization (Graston), shockwave therapy and myofascial release.
Every treatment is carefully tailored to meet the individual needs of his patients. He is also knowledgeable about rehabilitative exercises, and encourages his patients to be a participant in their own recovery. Dr. Mo is a firm believer that there is always more to learn, so he regularly takes courses and dedicates hours to study and research in order to stay up to date with the most current knowledge, and continue to provide optimum care to those who entrust him with their health.
Outside of the Office
In his free time, he loves to play hockey and soccer, go hiking, travelling, and enjoys spending time with his family.
His Element
Dr. Mo associates with the element of water. "I am compassionate, understanding, and always tend to go with the flow."
I am most in my element when I'm around family and friends.

Dr. Mo Chehimi | (780) 571-3536