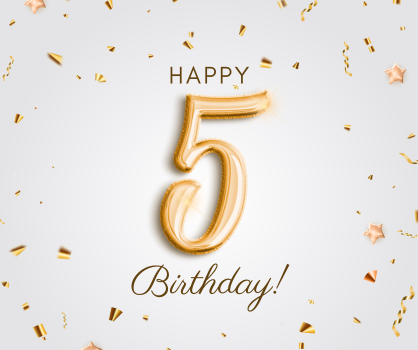 It is our 5th birthday today! We would like to thank our families, friends, team, and patients for all of their support. It is our honor to care for and serve the community we live in. We have built an EXTRAordinary team over the last 5 years and we are so grateful for them.
To celebrate, we are taking our team and families to see a sneak preview of Disney's Elemental on Thursday, June 15th at Landmark Cinemas in Spruce Grove. Would you like to join us? We will be giving away 2 and 4 packs of tickets to some lucky winners!
To enter, sign up for our email newsletter (enter your full name and email) to receive our contest details. If you already receive our emails, you are already on the list! On Thursday, June 8th we will be sending out contest details for your chance to enter and win tickets to join us at our celebration.
~The Bosses